The Engineering and Physical Science Research Council (EPSRC) officially launched its Design for Additive Manufacturing (DfAM) Network in the UK last week. The project aims to bring together a community of DfAM academic researchers, industry and others in the field to increase communication, collaboration and to develop future research opportunities. DfAM as a concept is not new, a notable example is topology optimization. Additionally there have been recent examples of DfAM, such as RMIT and five-axis additive manufacturing. Still, it has not been used to its full potential in the AM sector even. This network aims to remedy this, bringing together people who will collaborate, discuss and promote DfAM through the UK.
What is DfAM?
Design for AM is not a new concept. It aims to optimize a product design in order to make it easier to produce, whether that is by making it cheaper, faster or more efficient. It builds off of a concept present in traditional manufacturing, design for manufacturability or DFM. One well-known example in 3D printing is Topology optimization, a part of numerical design which allows users to find, thanks to mathematical formulas, the optimal material distribution in a given volume subjected to mechanical constraints. In recent years, we have increasingly seen examples of DfAM in the additive manufacturing sector. Recently, for example, we saw it implemented by RMIT when they experimented with design in order to develop patterns that allowed for stronger concrete 3D printing. Another recent development is the new research study in the Journal of Additive Manufacturing on five-axis additive manufacturing, a concept recently developed to allow manufacturers to build parts without printing support structures.
However despite these advancements, the concept is still underutilized in the AM sector, despite the fact that DfAM is of great importance to the field. This is because it it allows AM to reach its full potential with cheaply and efficiently produced parts that are able to use more imaginative designs. The creation of the DfAM network marks the first time a network dedicated to the promotion and use of DfAM has been created in the United Kingdom.
The Network
The purpose of the EPSRC Design for AM Network is to connect the wider UK Design for AM academic research community to those in industry who are experienced practitioners of additive manufacturing technologies. These connections will enable members to then benefit from sharing knowledge, developing research themes and working collaboratively to ensure that Design for AM is given the best platform possible. Currently, they already have a number of partners including the University of Cambridge and the University of Leeds, among others.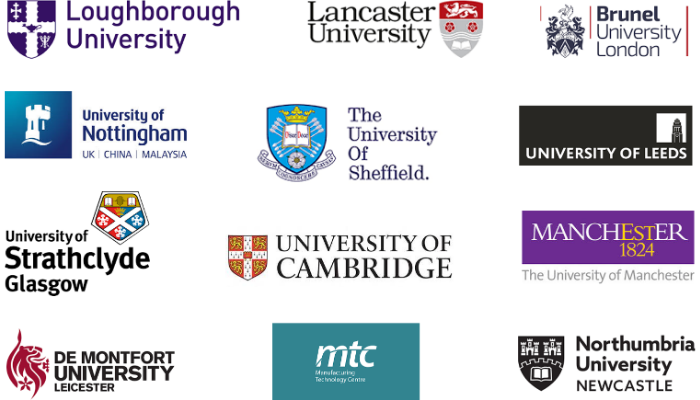 The stated objectives of the network according to their website are to facilitate and promote cooperation, collaboration and coordination between DfAM researchers; facilitate new research; promote collaboration between DfAM researchers and industry and other academic disciplines; scale up DfAM research in the UK; provide a forum for the DfAM community to discuss, for example in relation funding bodies  and standard agencies; promote the wider importance of DfAM; and to deliver a sustainable research network that will become self-sufficient. As Prof. Allan Rennie (Lancaster University), the Co-investigator of the project, stated "We have a real opportunity to drive forward coordinated efforts in the development of Design for AM tools, methods and applications." 
Dr. Patrick Pradel (Loughbourgh University), the Principal Investigator, agreed: "The EPSRC Design for AM Network is a wonderful opportunity to step up Design for AM research and development. We hope different interest disciplines and stakeholders will join us to discuss the future direction of Design for AM and how it can benefit further the society and the economy." You can learn more about the DfAM Network or join as a member at their website HERE.
What do you think about the DfAM Network? Is it something you'd be interested in joining?