Research
Nick's research focuses on rainfall-runoff processes within upland UK & equatorial tropics. 
Runoff pathways are regulated by meteorological & watershed effects & are impacted by land-use changes, such as those resulting from forestry. These pathways then regulate flood responses, erosion, sediment delivery & a range of water quality characteristics. 
Current rates of development within the humid tropics are giving profound changes to water pathways & water resources (Wohl et al., 2012 Nature Climate Change), & research utilising new sensor (Pereira et al., 2014 Geophysical Research Letters) & modelling technologies (Chappell, Jones and Tych, 2017 Water Research) is needed.
Ongoing research projects where Nick is the Principal Investigator at Lancaster include:
Nick has a long-term research commitment to the discipline of forest hydrology at experimental basins in Malaysian Borneo with partner the Yayasan Sabah Group and at other sites within the SMART Watershed Network. For further details of Nick's research publications and projects click these links and use the tabs above.
Research-led teaching and training
Nick teaches the core year 1 and year 2 hydrology courses and a third year field-course based at the Slapton Ley Field Studies Centre (click links to see course pages):
These courses are available to the BSc Environmental Science programme, BSc Geography programme, and other programmes in LEC. Nick also teaches undergraduate, masters and PhD research projects in field hydrology and hydrological modelling and is the Director of the MSc Sustainable Water Management and PgCert/PgDip/MSc Flood and Coastal Risk Management programmes:
Nick is the author of the first eight chapters (focusing on hydrometry) of the latest edition of the hydrology reference text: Shaw EM, Beven KJ, Chappell NA & Lamb R 2011 Hydrology in Practice, Fourth Edition, Taylor & Francis
News
Research and teaching items that have appeared in news articles:
For further information, see Nick's personal webpages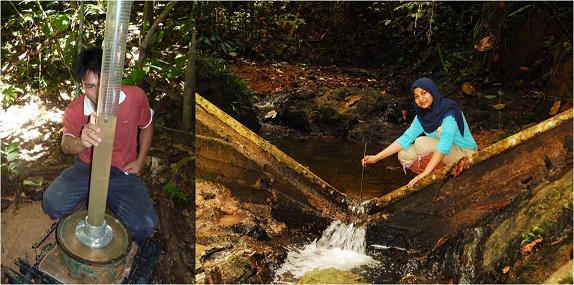 I have supervised 13 PhD/MPhil graduates. I currently supervise 3 PhD/MPhil students and am willing to supervise further applicants